18 Apr 2023
Solar and Wind Generate 12% of Global Electricity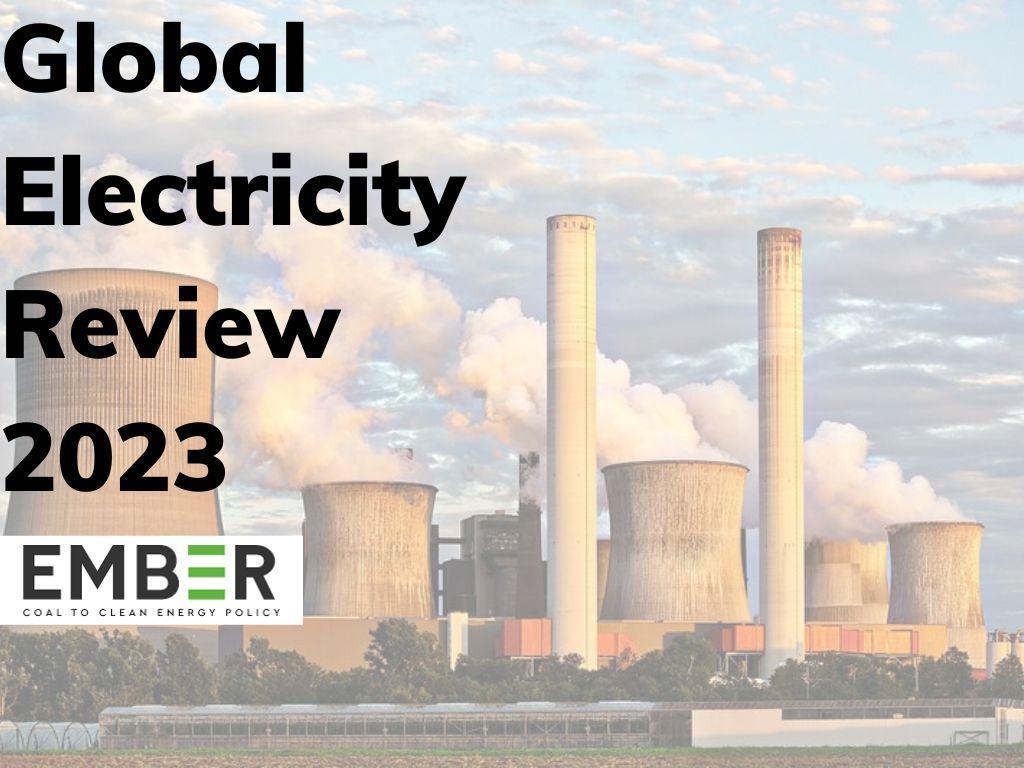 With the Green Revolution taking over the world, the beginning of the end for Fossil Fuels are here. The boom in wind and solar has pushed the amount of electricity produced to record levels in 2022 according to Ember's fourth annual Global Electricity Review.
The use of fossil fuels (coal, oil & gas ) to produce electricity is expected to fall in 2023. This marks the first year to decline in the use of fossil fuels outside of global recessions and pandemics. The lead author of the research, Malgorzata Wiatros-Motyka, said in a statement that the findings show that the world has reached the beginning of the end of the fossil age and We are entering the clean power era.
Ember analyzed data from 78 countries which represent 93% of global demand for electricity. Nearly 40% of global electricity is now powered by renewables and nuclear energy, marking a new record high. Wind and Solar made up 12% of global energy generation in 2022 up from 10% in 2021. Solar Energy is the fastest growing source of electricity in 2022 for the 18th year in a row, with a 24% growth as compared to previous year and wind generation grew by 17%.
Even with the rapid growth of the renewable energy sector, fossil fuels still continue their dominance. Coal Power has remained as the single largest source of electricity, accounting for 36% of global electricity production in 2022.
Here are the Highlights of the Report
The fall of emissions in the year 2022 reached record lows, but the emissions need to be falling faster.
Electricity is at its cleanest, as wind and solar generate 12% of global power. The carbon intensity of global electricity generation fell to a record low of 436 gCO2/kWh in 2022.

Power sector emissions rose in 2022 (+1.3%), reaching an all-time high. Electricity is cleaner than ever, but we are using more of it. Coal generation increased by 1.1%, in line with average growth in the last decade. Gas power generation fell marginally (-0.2%) in 2022. Only 31 GW of new gas power plants were built in 2022, the lowest in 18 years. But 2022 saw the lowest number of coal plant closures in seven years.

Wind and solar are slowing the rise in power sector emissions. If all the electricity from wind and solar instead came from fossil generation, power sector emissions would have been 20% higher in 2022. The growth alone in wind and solar generation (+557 TWh) met 80% of global electricity demand growth in 2022 (+694 TWh). Clean power growth is likely to exceed electricity demand growth in 2023; this would be the first year for this to happen outside of a recession.
How is India doing in the Green Revolution
In the year 2022 India had the third largest power sector emission in the world, behind China and United States. India produced 1,162 million tonnes of CO2 accounting for 9.4% of the world total power sector emissions.
India's per capita emissions, however, are half the global average (0.8 tCO2 vs. 1.6 tCO2). India had a per capita power demand of 1.3MWh, one third of the Global Average 3.6 MWh.
In 2022, India generated 77% (1,415 TWh) of its electricity from fossil fuels. Coal had the largest share at 74% (1,363 TWh), followed by gas (2.7%, 50 TWh), and other fossil (0.1%, 2.4 TWh). The share of wind and solar reached a record high of 9% (165 TWh, Hydro generated 9.5% (175 TWh) of electricity, while nuclear and bioenergy accounted for 2.5% and 2%, respectively.
In Conclusion
For emissions to consistently fall the increase in demand must be met by clean renewable energy sources. Although this didn't happen in 2022, all signs point to the fact that 2022 was a turning point.
Following the energy crisis that followed the Russian Invasion of Ukraine, Many countries were forced to rethink their dependency on fossil fuels. Wind and Solar are being prioritized not only because they are clean but are also cheaper and more secure.
Acting now, would bring more benefits than ever. Investing in renewables rapidly pays for itself. Moreover, securing clean electricity decades ahead of net zero will unlock the most affordable and effective pathways to economy wide decarbonization.
(All data has been collected from Ember's Global Electricity Review 2023)
Related Articles