Our Premium Range of Products & Services
Products & Services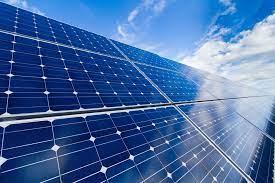 Solar Panels
Solar Panels are at the heart of solar power plants. These panels are responsible for converting sunlight into electrical energy that you use in your home or commercial establishment. We provide you with the best solar panels available in the market. We offer Polycrystalline, Monocrystalline and PERC panels, from leading brands throughout the world. For more info visit our blog.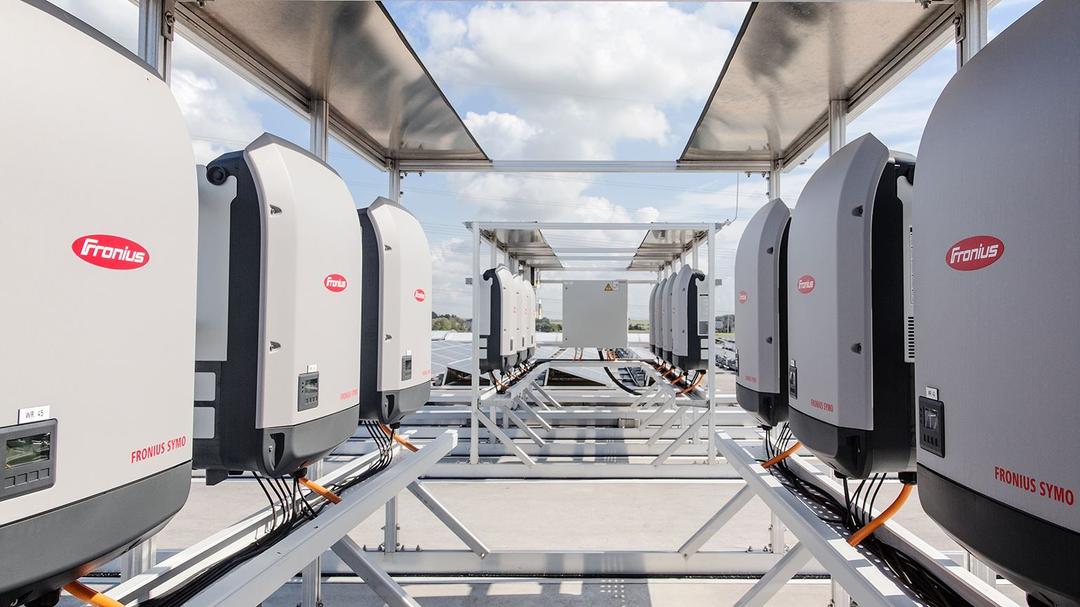 Solar Inverter
A solar inverter or photovoltaic (PV) inverter is a device which converts the direct current (DC) output of a photovoltaic solar panel into an alternating current (AC) that can be fed into a commercial electrical grid through an on grid solar system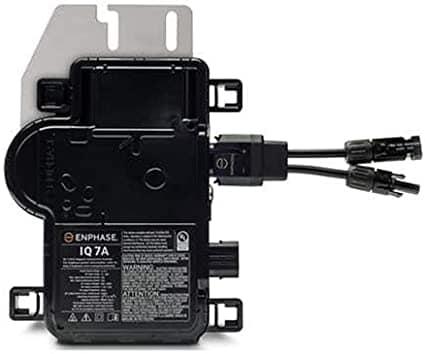 Microinverter
Microinverter is a device that converts Direct Current to usable electricity for a home ie; Alternating Current. Each micro-inverter is connected to a single solar panel for maximum control and reliability. To know the differences between a Solar inverter and microinverter visit our blog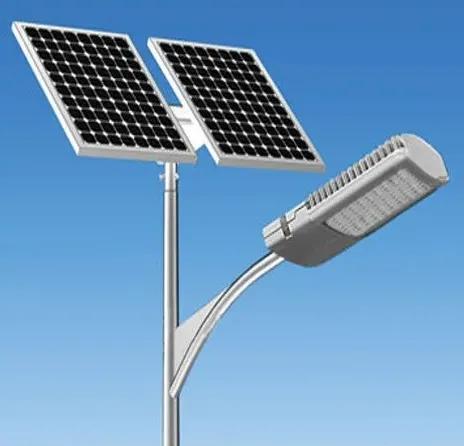 Solar Street Lights
A Solar street lighting system uses the photovoltaic effect to convert the sunlight into DC electricity through solar cells. The generated electricity can either be used directly during the day or may be stored in the batteries for use during night hours.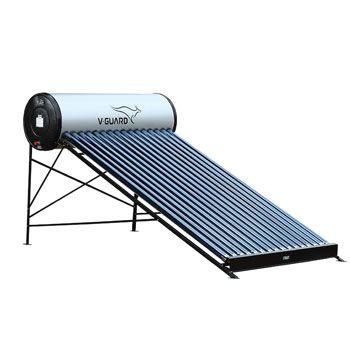 Solar Water Heaters
A solar water heater is a device that uses the power of the sun to provide you with hot water 24*7, 365 days. This device absorbs the light of the sun using a solar collector and converts it into heat. This heat is then passed to the water tank by means of a circulating pump, only when the collector is hotter than the water in the tank.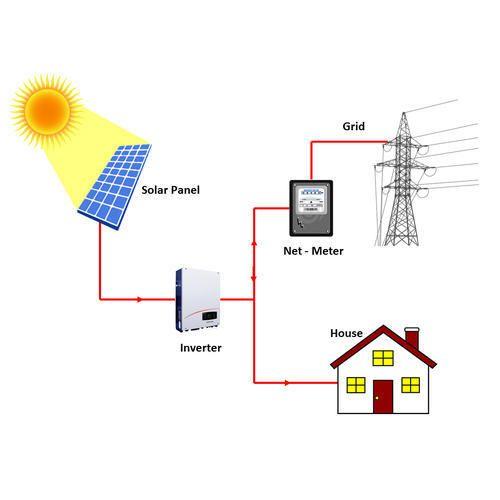 On grid Solar System
An on grid solar system is one that is tied directly to your local grid. Most residential homes prefer an on grid system. If a house with a solar PV Plant produces more energy than the house is currently using, then the excess energy is sent to your local grid. Your local DISCOM then pays you for every unit that you export. A key advantage is that this system can turn into a passive income generator for you. To know more, visit our blog.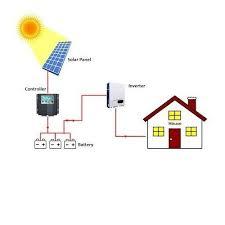 Off Grid Solar System
An Off Grid Solar System is one that is not directly connected to the grid and uses an additional battery system. This system generates surplus energy during the day and stores it in batteries, which can be used during the night. A key advantage is that you are not dependent on the grid. To know more visit our blog.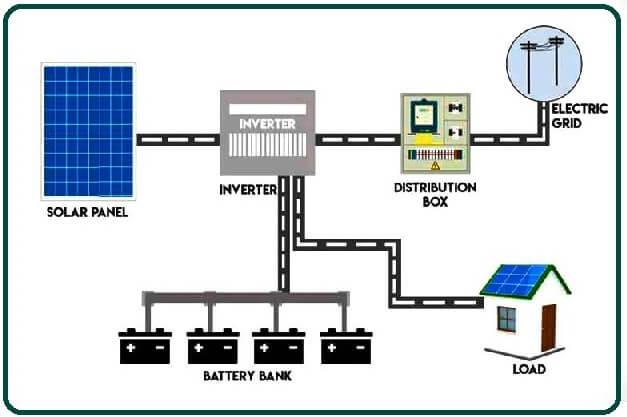 Hybrid Solar System
A Hybrid Solar System can be seen as an amalgamation of an off-grid and on-grid solar system, it intelligently switches between using battery storage, solar power and the grid seamlessly. During an emergency or power outage, the system kicks in and powers your home or commercial establishment. This system does not offer you compensation for the extra power you send into the grid.
01
Solar Subsidy Programme
Solar rooftop subsidy scheme is an initiative by the Government of India to promote rooftop solar systems in the country. The government through the pradhan mantri solar rooftop subsidy yojna encourages use of renewable energy and provides subsidies to consumers. The subsidy will be released into the residential consumers' bank accounts after installation and inspection which can be tracked online at the national portal. ( solarrooftop.gov.in )